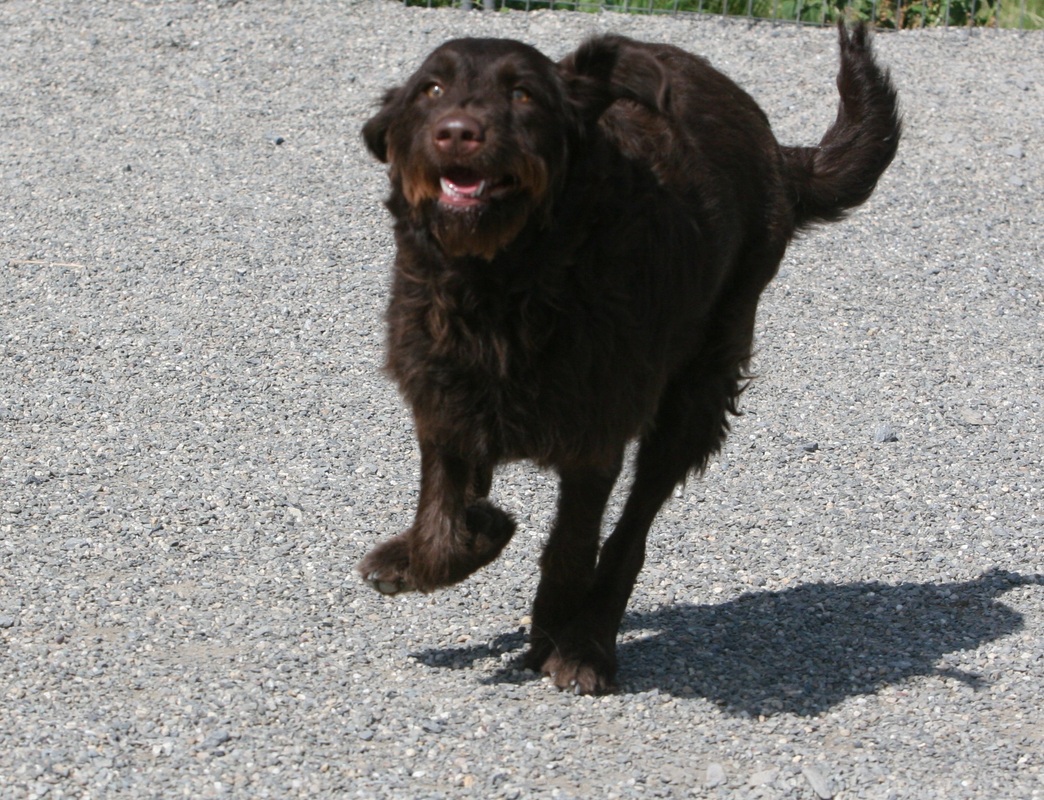 Another Happy Dog at Weston Boarding Kennel! When looking for a dog boarding kennel / pet sitting in Albany , Delmar, Slingerlands, Greenville and Glenmont areas, consider Weston Boarding Kennels! www.westonboardingkennels.com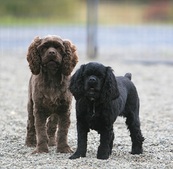 Franklin and his little sister stayed with us recently and we really had a fun time with them. Franklin has stayed with us in the past but this was Annies first visit and we take great care introducing new dogs to the kennel properly so that they feel comfortable.
---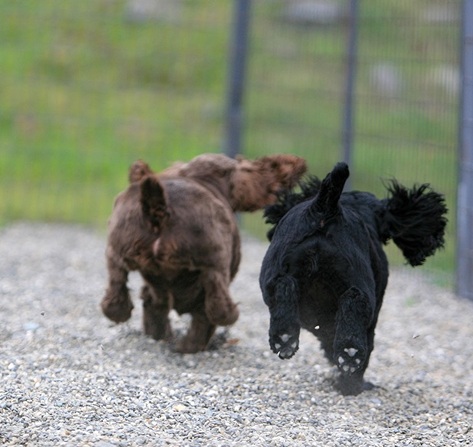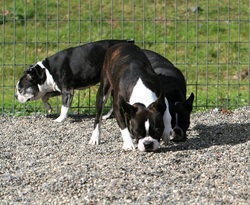 The 3 bears... Teddi, Panda and Yogi. It was hard to catch all 3 in one photo as they were having a lot of fun running around during play time. These guys all belong to the same owner ... we don't take chances with our guest's safety and won't let dogs that don't know each other play together.
---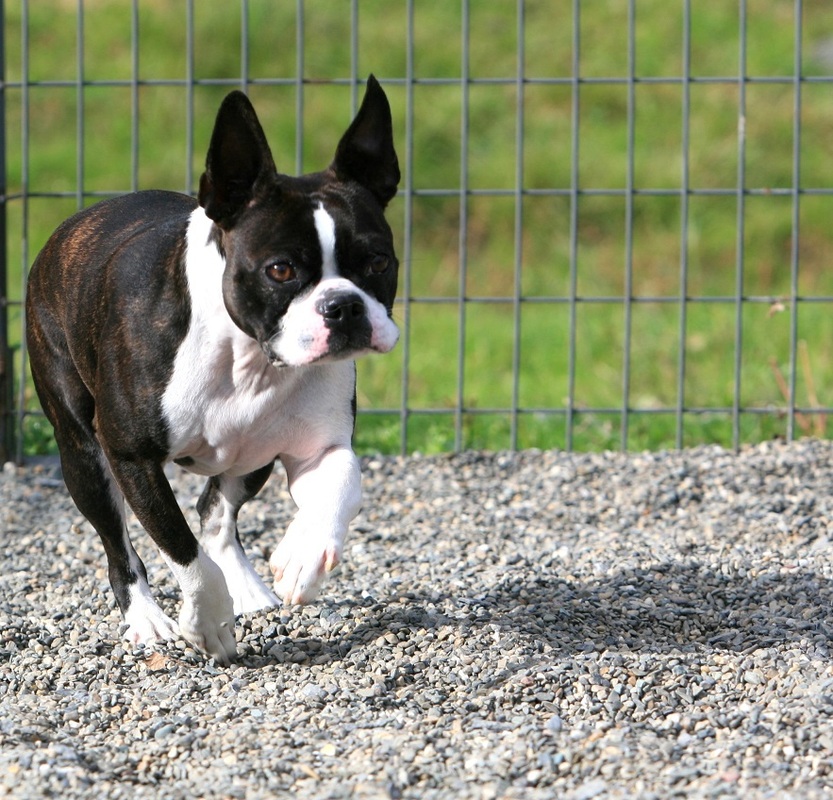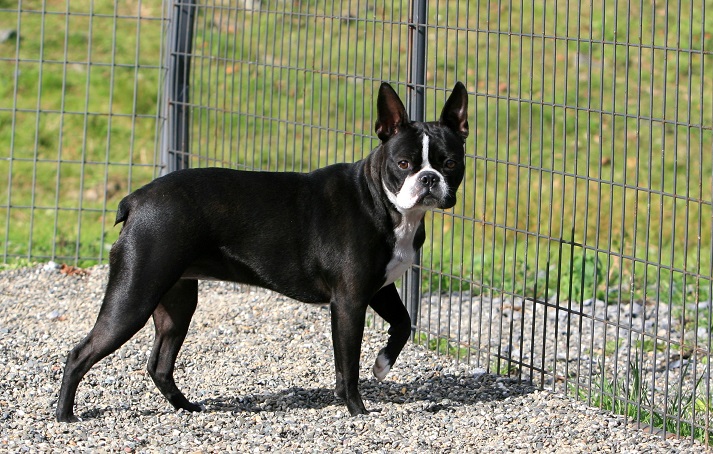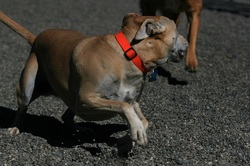 Dixie having a little fun with her BIG brother Teddy during a recent visit to Weston Kennels.

Below: Teddy and Dixie enjoying a nice early fall day in our large play yard at Weston Kennels.... and Yes, Teddy is as large as he appears :)
---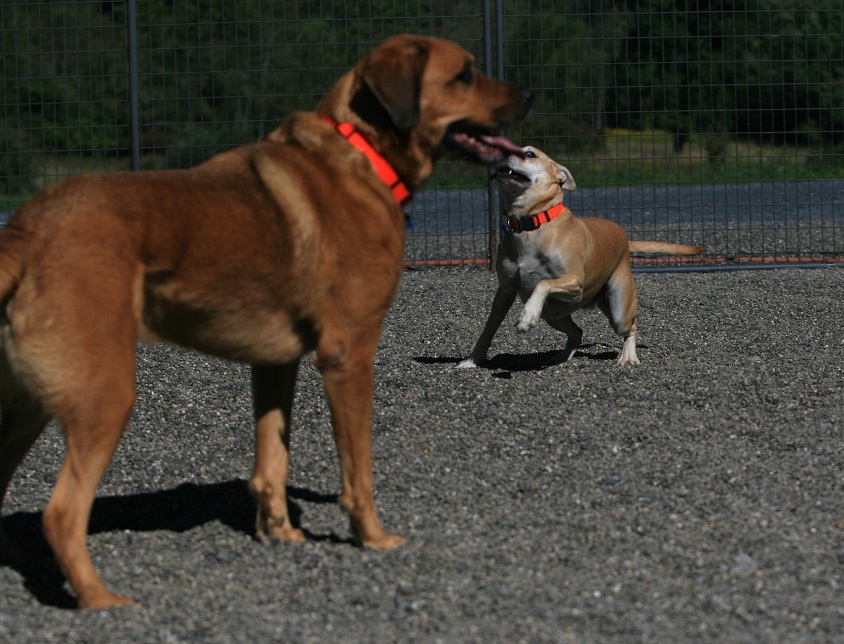 If you are interested in boarding your pet and are looking for a Dog Boarding Kennel near Albany, New York then we hope you consider Weston Boarding Kennels. We have been involved in dogs for over 30 years. We care about our client's pets as if they were our own. Our facility is located just minutes from Albany and we serve many areas including but not limited to: Delmar, Slingerlands, Glenmont, Guilderland, Altamont, Greenville and of course the Hilltowns. We take pride in the level of care your dog will receive . We live on the premises, it is our home and we love the peaceful country setting, we feel your dog will too. We have a large play yard , where dogs can enjoy watching the sheep that also live on the property. We also offer nature walks . Our kennel is very clean and safe .We welcome you to contact us either by phone or through our contact page if you have any additional questions.
You may be interested in what our clients say about Weston Boarding Kennels:
* Safe* Clean * Owners Live on Premises * * Family Owned and Operated * Secure * * 30 Years Experience * Free Play Yard * Happy Dogs * Caring *Sincere*
* Daily Walks are Available * Radiant Heat * Reliable *Peaceful Country Setting *
* Air conditioned * Private * Dog Lovers* Nice People *Veterinarian Recommended *
* Conscientious * Our Dog's Love it Here ! * Responsible *
Serving Albany,Guilderland, Delmar, Slingerlands,Glenmont,Selkirk,Ravena,Greenville
and surrounding areas, as well as Westerlo and the Hilltowns !